Growth Engine
Services
Identify hot opportunities and begin to predict future churn rate and revenue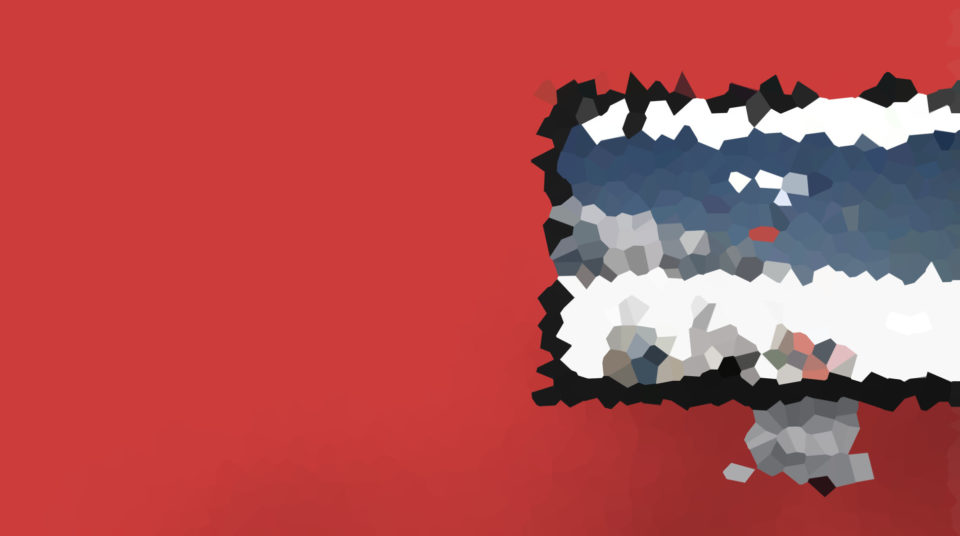 To Never Miss an Opportunity
Predictive Growth Engine (PGE)
PGE enables our clients to predict key events like when to make the most impact on influencing buyer decisions, critical outcomes (churn risk, win chance, etc), as well as customers' important personality traits and interests. 
The new insights and predictions will be synced back to the Customer Master Table and CRM. This will help take existing winning techniques and create accurate forecasting engines that can help the growth of any company by multiplying success rates.
The predictions result in large-scale personalization to automated and mass engagements.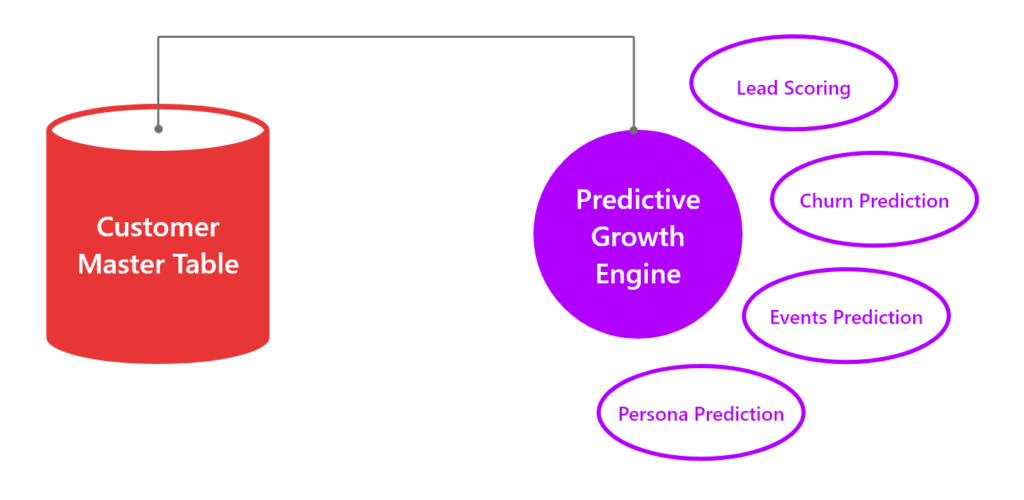 We equip your team with refined information with the only objective to close more clients!
Find out what your data can do
Help identify opportunities from customers that love your products.
Book a free 30-minute consultation to find out what understanding your data will do for your bottom line. 
Book Time Now
Lead Scoring boosts effectiveness and efficiency of sales teams to spend more of their time selling on opportunities with the highest chance of winning. Through the power of lead scoring, 
We identify hot leads that 10x more likely to close!
With the power of identifying hot leads, we then increase win rates.
54% of executives say AI solutions implemented in their businesses have already increased productivity
Find out more from one of our solutions consultant.
Contact Us
Churn & Upsell Predictions
Are you looking for consistency around your renewals/subscriptions?
Churn Prediction analyzes all signals around existing customers to predict those with a high chance of churn (e.g. cancelling their contract or not renewing) as early as possible. Churn Prediction gives the sales team enough time to protect more of existing customers. 
Renewal Prediction analyzes all signals around existing customers to predict those with a higher probability of buying more from you.
Protecting future revenue opportunity will allow your sales team to spend more time on business development.
What behaviours are customers showing online that can help you close them?
Do you know what your customer is looking?
Persona Prediction focuses on analyzing new leads and active customers. It enables better and more effective personalization and automation for various marketing and sales activities. Each persona has distinguishable interests (pain points), buying behaviours, engagement patterns, etc. It is hard for salespeople to know each individual especially when 70% of their buying journey is happening online & without engaging a salesperson. 
Using persona prediction, as soon as they know the persona of their lead/customer, sales teams can quickly optimize their sales tactics  to the data presented to them. Compared to guessing or spending the time to figure out the clients buying behaviours. Save time and understand the client more efficiently to then start closing more effectively.
Find out more about Robust Choice solutions by clicking below