The Art of Using AI in B2B Sales
By Hamed Taheri, CEO at Robust Choice
By 2025, more than 60% of B2B companies will utilize AI and Technology to boost their sales. Their sales force will deliver 2-3 times what they can do today. Without AI and technology, companies will lose customers and even markets to their competitors. In this webinar, Hamed, an experienced data scientist, shares his practical insights from more than 10 years of experiences he gathered as executives of various high-tech startups on how to build Good Data for your sales team.
Would you like to join our next webinars?
Please provide us with your information and we will notify you on our next webinar events. Also, you get access to our recorded contents.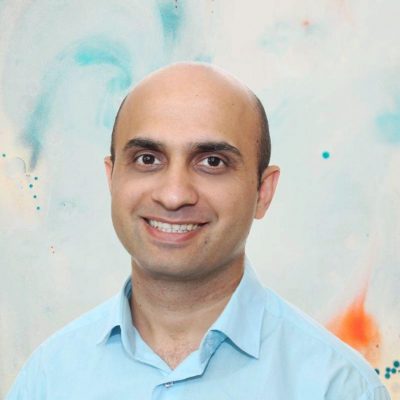 The Art of Using AI in B2B Sales
Part 2: Practical Personalization for B2B Prospecting
Buyers are annoyed and hate generic templates we send to them via Email or LinkedIn. In fact, 1% of buyers, on average, would respond to templated messages and 1-5% would answer to incoming calls from unknown callers. In other words, we may spam 99 potential buyers to get one positive reply. Many organizations reported that personalization has boosted their conversions by 760%. We believe it can boost even more. 
In this presentation, Hamed shares some free/affordable tactics as well as some advanced tools you can use to deliver personalized messages to your buyers to get more of them engage with you.  
Since 2014, we have developed and delivered several products and solutions with AI and analytics capabilities. Robust Choice has evolved to become a specialized firm to enable sales/marketing teams in the B2B space. The team behind Robust Choice are experienced data scientists, software professionals, and leaders with decades of experience in complex business development, executive networking, and relationship sales in various industrial and public sectors. Our mission is to help small and medium businesses scale the sales of their products and services in existing and new markets.
We have clients who we help scale their sales in various industries including Manufacturing, Telco, IIoT, Enterprise Software, Real Estate, Construction, Health, Food, Agriculture, Forestry, Engineering Services, and many more.
Fill out the form below so one of our experts can guide you through our platform and services.
What you do and what you need
– An overview of our technology
– A live demo of our customers results
– Some of the best practices we use to boost sales in complex B2B industries
– A guide on how to get your free sample dataset